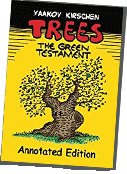 Trees: The Green Testament (The 208-page Graphic Novel called a work of "prophecy" by the Wall Street Journal)
The Jews, Zionism, Israel, World History and Bible Prophecy as told by the Trees!
A Book that will Change Your Life . . . and maybe the World!
Available in Print or Kindle from Amazon, or autographed by Kirschen and mailed to you from Israel.
Trees - The Green Testament

print edition or kindle (From Amazon)

A Perfect Gift!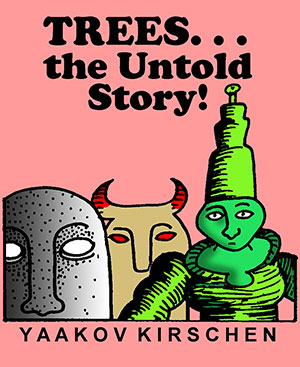 The untold story of how Trees, the Green Testament was written!
Click on the Picture above for the FREE PDF book.
---
Jewish Curses, Dry Bones Cartoons Fight Back, Coloring Books and Graphic Novels, Cartoon Collections,and more!
<! TEST>
<! END TEST>